Learning about God and having fun are two of the best things for your kids when they come to church! 
Our Children and Families are an important part of our Community. 
We love to provide supportive, fun, active and creatively faith filled opportunities to engage and sustain our children and families of the Daylesford and District communities.
Kids Connection is our regular Sunday event.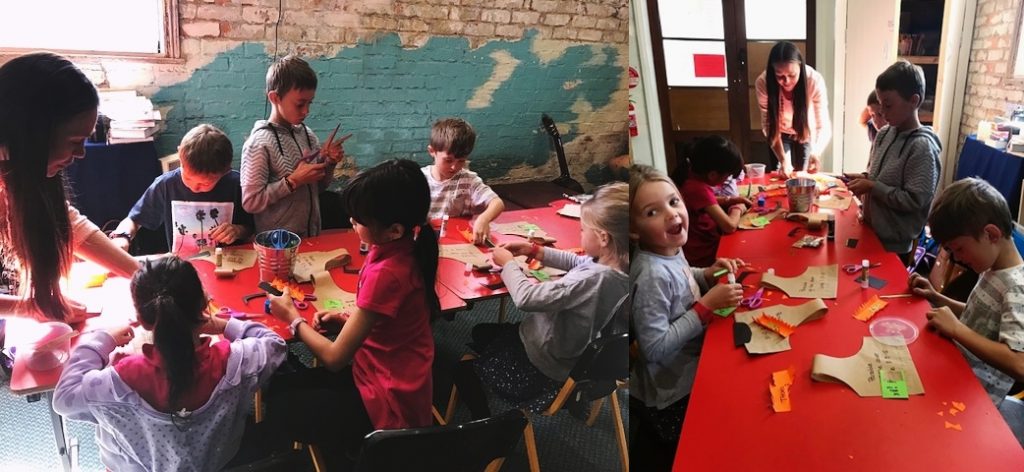 What happens at Kids Connection?
We learn about the love and life of Jesus through games, crafts, Bible stories, plays and lots more. There can also be opportunities for the kids to grow through service and caring for others.
Kids Connection is led by a team of committed volunteers passionate about nurturing kids as they grow in their faith and understanding of themselves and the world around them.

All you have to do is sign up your kids at the entrance of church and we'll release them with our team after the first couple of songs we sing. Feel free to come to the program with your child if they need time to get used to it, whilst they create new friends. (Unfortunately for safety reasons, no unauthorised helpers are allowed in the kids program).

Come along and join in the fun!
Every Sunday during school terms | Ages Prep to Grade 6
Statement of Commitment to Child Safety 
Daylesford Community Church is committed to protecting the safety of all people within our programs, ministries and events. 
All people including children have the right to be respected and valued as well as feel emotionally, physically and spiritually safe; we therefore have a zero tolerance towards abuse. 
This commitment is drawn from, and is inherent to, the teachings and mission of Jesus Christ, with the love and dignity of each human person at the heart of the gospel.
Our policy has been developed to uphold this commitment to safeguard, and adhere to Child Safe standards National legislation, ensuring that children can actively and fully participate in a safe faith community.  
DCC is compliant with and committed to the Victorian Safe Church standards.
Drop us a line at
kidsconnection@daylesfordcommunitychurch.org

if you would like to make contact or receive any information!